ProofTag : Automatic detection of the bubbles' location
Introduction
January 2010 : Prooftag develops simple and efficient security and traceability solutions for use in brand protection and in the certification of documents.
Besoins
To decode the information contained in the tag, it is essential to detect the position of the bubbles. The image processing software intended to automatically detect the position of the center of the bubbles. The major problem is to extract a stable and reproducible signature. An ImAnalyse scirpt was developed to adresse this issue.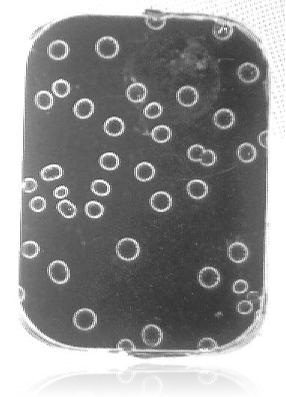 Navigation
Detection of the bubbles
Some results

L'étude de Vincent Morard fut rapide et pertinente. Malgré la difficulté, Vincent a su très bien analyser le problème et nous proposer une solution ingénieuse nous ouvrant à d'autres horizons.
Florian André – Ingénieur système de lecture – Prooftag